About Us at François Bouttier Studio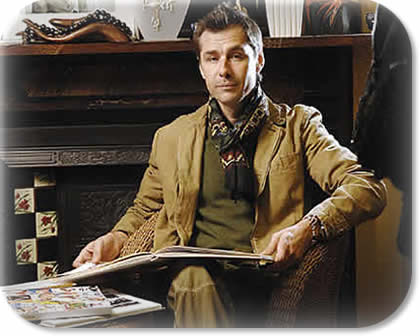 In visiting our website I hope you feel you are crossing the threshold of my exclusive fashion boutique in Holt in beautiful North Norfolk.


Do follow me on instagram website link for my latest videos featuring the new arrivals,
share the products with friends and drop me a line we are constantly striving to improve your experience on our site.

In the coming months many more fashion designers and fashion accessory items will be included so please register with us, I will keep you updated with new fashion bargains as they are added.


Realising not everyone can get to Norfolk I'm inviting you wherever you are in the world to visit my website with its stunning range of designer fashion clothes for women.


The website opens with a selected range of women's fashion clothes at fantastically low prices please 'click on' our sale item section.


These include MaxMara,
Weekend MaxMara, Sportmax, MaxMara Studio, Marella, Marc Cain, Luisa Cerano, Creenstone Outerwear, Ash Footwear, Tissa Fontaneda Luxury Bags, Oui fashion,Riani Fashionista, Pinko

and many more.

I will be adding more women's fashion clothing by top designers but first you have the opportunity to buy some fabulous designer fashions which includes ranges of casual, occasional and evening wear including Mother of the bride.


Fashion is Francois Bouttier Studio, Holt, Norfolk the ultimate fashion destination. There will always be key pieces at reasonable prices and when you order they will promptly be dispatched to you (please see the terms).


I hope you will find www.francoisbouttier.co.uk fashion clothing for women and fashion accessories more than just a user-friendly website. My entire philosophy is based on highly valued personal contact with clients. This is above all a personal shopping service in fashion clothing for women. I hope you enjoy the experience.
Visit us in Holt.

Holt is a lovely rural Georgian North Norfolk town with plenty of unusual shops and surrounded by well-wooded parks. Having been burnt down in 1708, Holt presents a comparatively modern appearance, with a spacious market place, dominated by a fine cross of Clipsham stone to commemorate the war dead. A jumble of streets and alleyways fan out from the main High Street, offering plenty of facilities including gastro pubs, cafes, galleries, and shops to enjoy. There is a lovely country park just to the south of Holt and the North Norfolk Railway (the poppy line) runs from Holt station to Sheringham. Holt is particularly attractive at Christmas, when all the shops adourn themselves in pretty white fairy lights, making for a really festive wonderland.